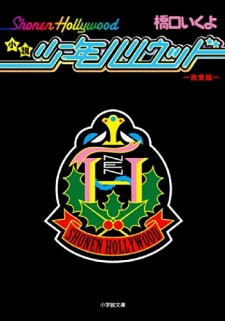 32-year old Kōji Sakuragi sees an ad that is scouting for young male singers to be a part of a new group named
Shōnen Hollywood
. Having once dreamed of being an idol himself, Kōji changes his name to Tsuyoshi Hiiragi and lies about being seventeen in order to get in and study at a well-know theatre in Shinjuku called
Hollywood Tokyo
, where the group will grow and develop their talents.
(The anime takes place 15 years after the events of the novel.)
Ad blocker interference detected!
Wikia is a free-to-use site that makes money from advertising. We have a modified experience for viewers using ad blockers

Wikia is not accessible if you've made further modifications. Remove the custom ad blocker rule(s) and the page will load as expected.